To install your new dice, you need to start your Foundry VTT application and navigate to your Module tab.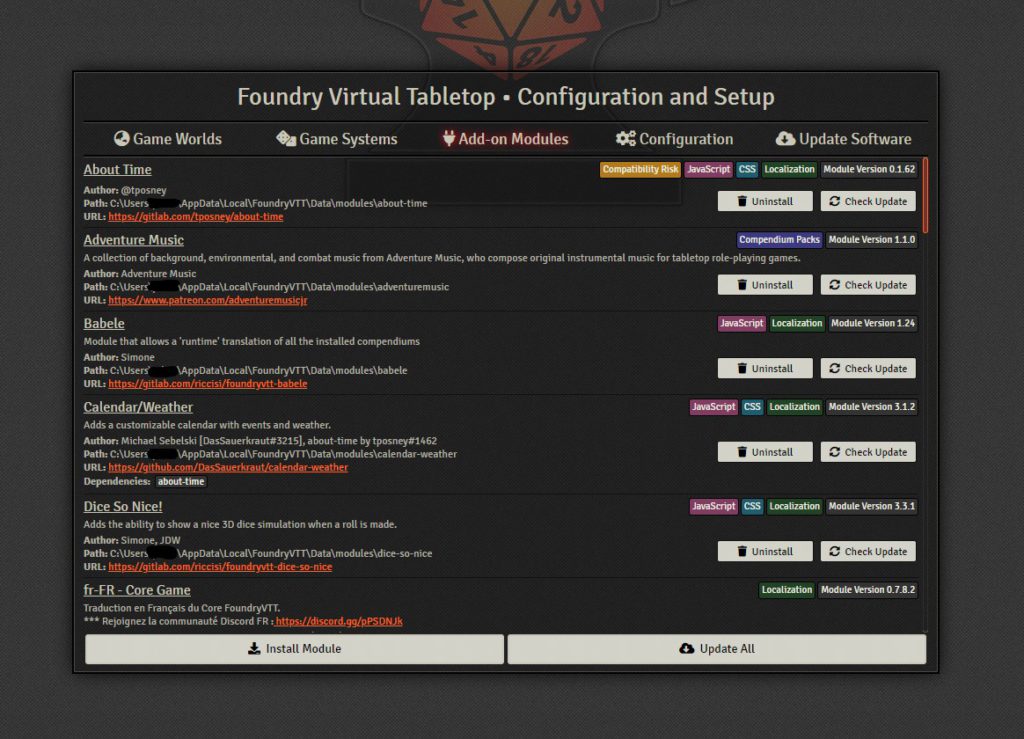 Click the Install Module button to open the installation window.
At the bottom of this window, you'll see a text field called Manifest URL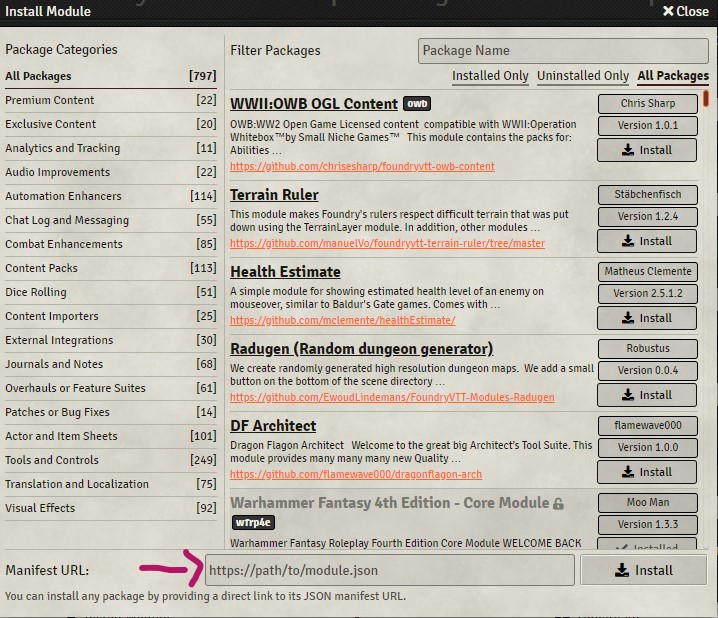 In this field, you will need to copy the manifest URL given to you when you ordered the dice.
This URL is unique and contains your license. Do not share this URL in public.
You can find this URL in three different places:
On the page directly after your purchase.
In the email you received after your purchase.
At any time, when connected to your account, in the details of your order. You can access your orders on this page.

Make sure to copy the entire length of the manifest URL. You can click on the button on the right of the URL to copy everything in one click.
Once you have copy and pasted your Manifest URL, click the Install button.
As for any module, you will need to activate your dice in each world you wish to use them.
Start a world and go to your Manage Modules window. Select each The Rollsmith dice modules you wish to use. Do not forget to activate Dice So Nice! while you are here.

The only thing left to do is to configure your dice to use the model you prefer. Go to your Settings -> Module Settings -> My Dice Settings and select your favorite model under the Dice Presets (Faces) option.
Any of your players will be able to do the same at this point.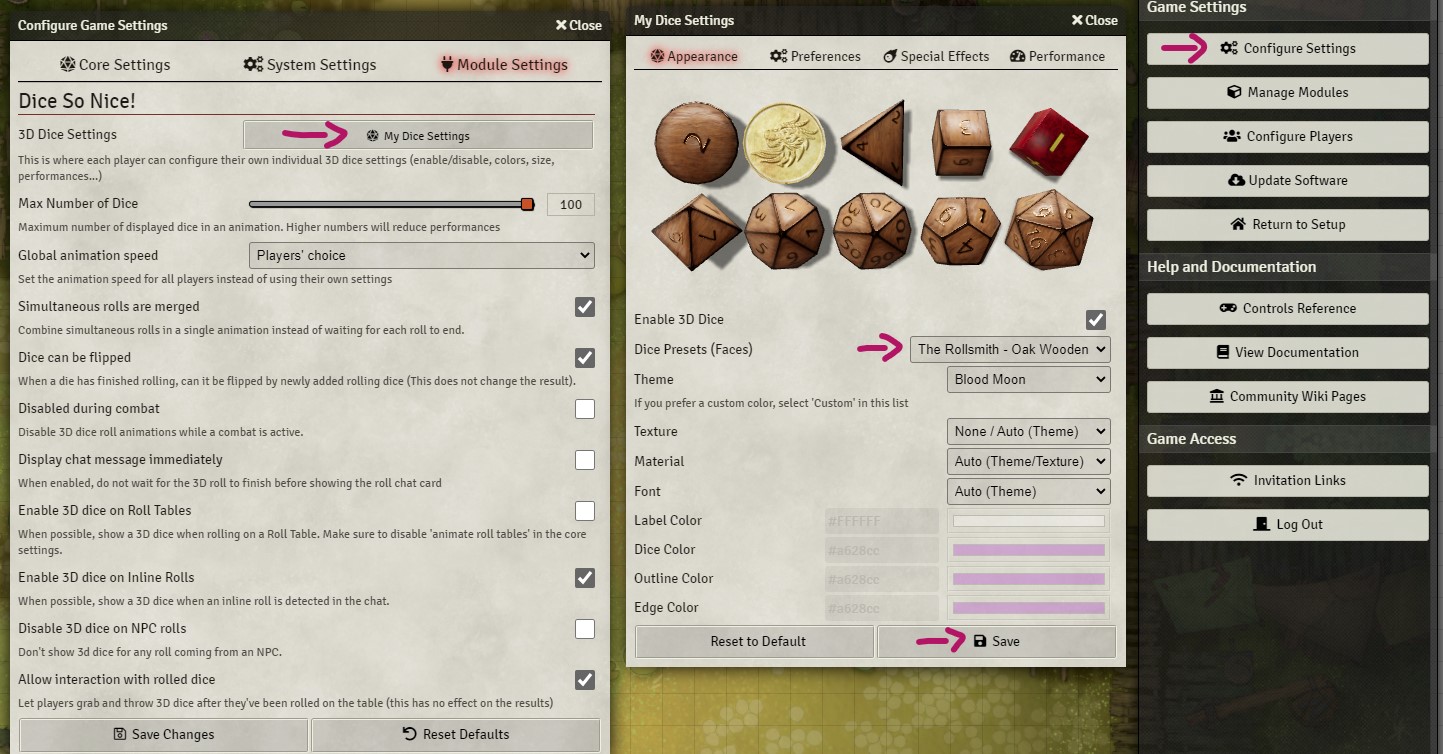 Save and enjoy!
If you have any questions or need help with your product, please contact us!